Flatmates slots right in to your existing admin with a new tab.
Quickly find flatmate profiles by name or email address.
Filters let you sort through flatmate profiles by status or type.
Items requiring admin attention are highlighted here for quick access.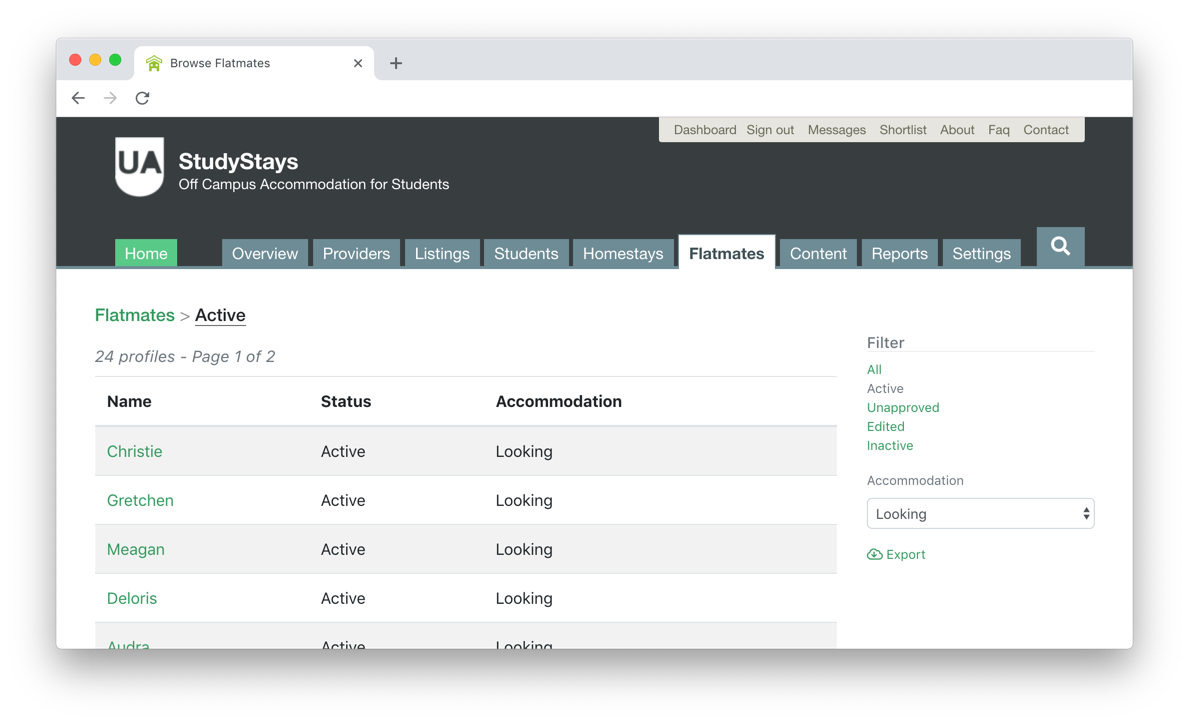 5
Filtered profiles can be exported to Excel to work with the data directly or for custom reporting.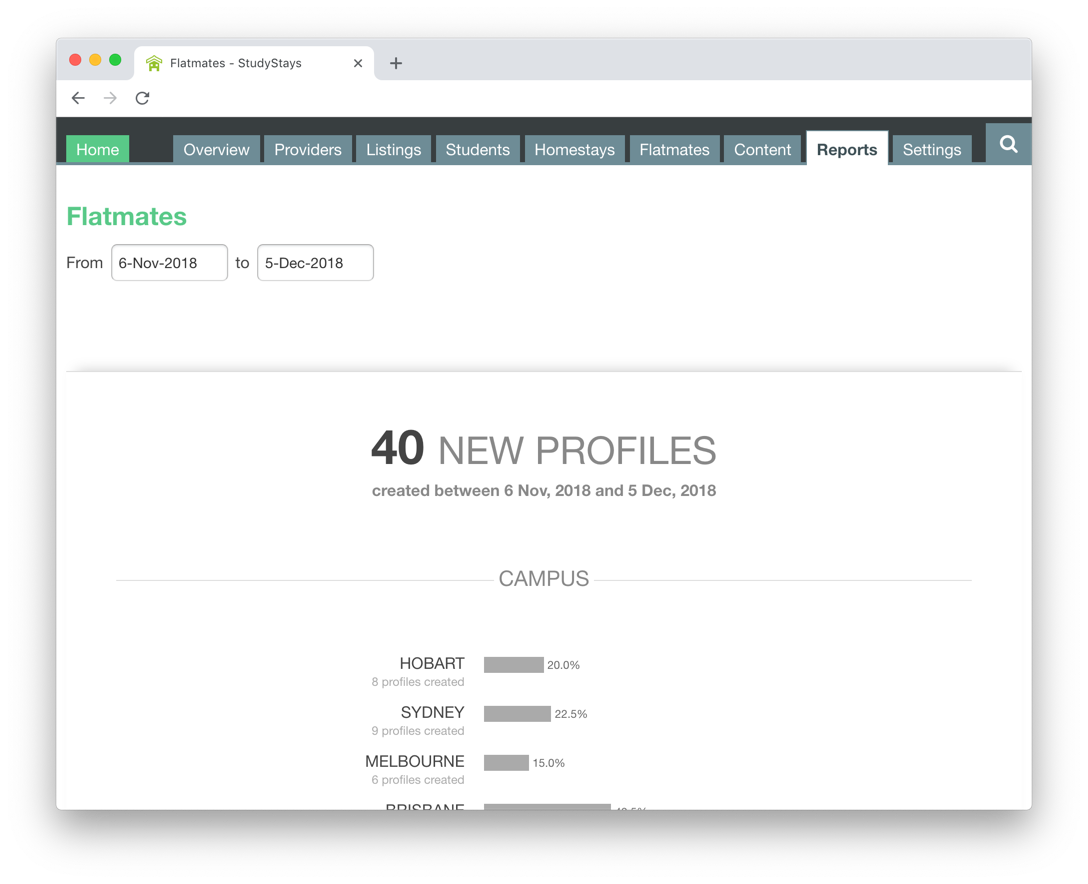 6
The flatmate report shows new profiles created, active profiles, and profile views. More reports are on the way, and can be requested as you need them.