Why offer students a 'Flatmate Finder'?
Shared housing is an affordable option for students but it can be daunting. Flatmates for StudyStays is designed to make this style of housing easier and more accessible for your students.
Many students are turning to third-party sites or Facebook to find affordable share housing. By offering a flatmate finder service, you can give your students a single place to search, with peace of mind that they will be sharing with other students from your university or TAFE.
The Flatmates site caters to students who are looking for or offering shared accommodation. Whether they're alone, a couple, or part of a group there are powerful search tools to help them find flatmates that suit their lifestyle and preferences.
---
Features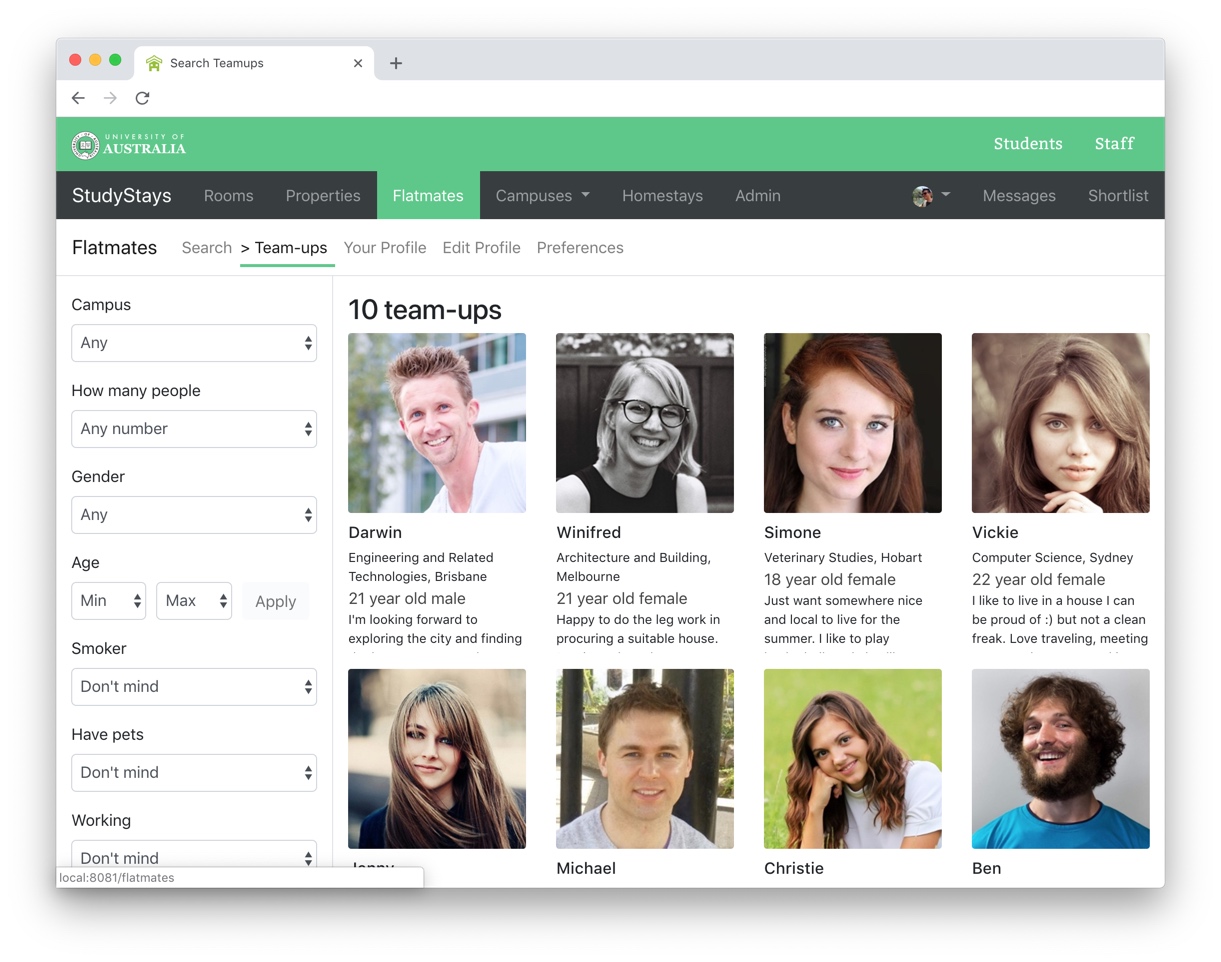 Slots right in to your existing StudyStays site, with a new "Flatmates" tab for students and admins.
Profiles for students allow potential flatmates to find each other. Suggestions can be tailored to match the student's study location, personal attributes and preferences.
More on profiles...
Extensive search options allow customised matches. More on search...
Exclusively for registered students. Use your existing approval methods in StudyStays to make sure the service offers the most value to your university's students.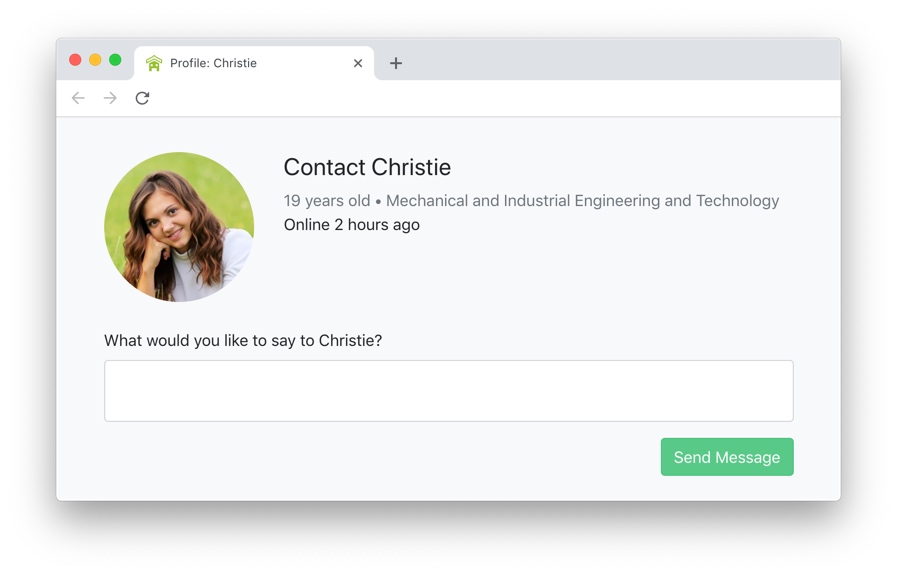 Facilitates safe communication between students. Messages are sent through the website and work hand-in-hand with email without needing to reveal students' private contact information. This also reduces the incidence of scams and gives you power to intervene when they do occur. More on Messages...
Supports students "Looking For" or "Offering" accommodation.
"Team-ups" option lets students make new friends and start share houses together, if they choose. More on team-ups...
Works with normal shared listings. Pulls in existing room listings from your StudyStays website, with added exposure for students who link a share house listing to their flatmate profile.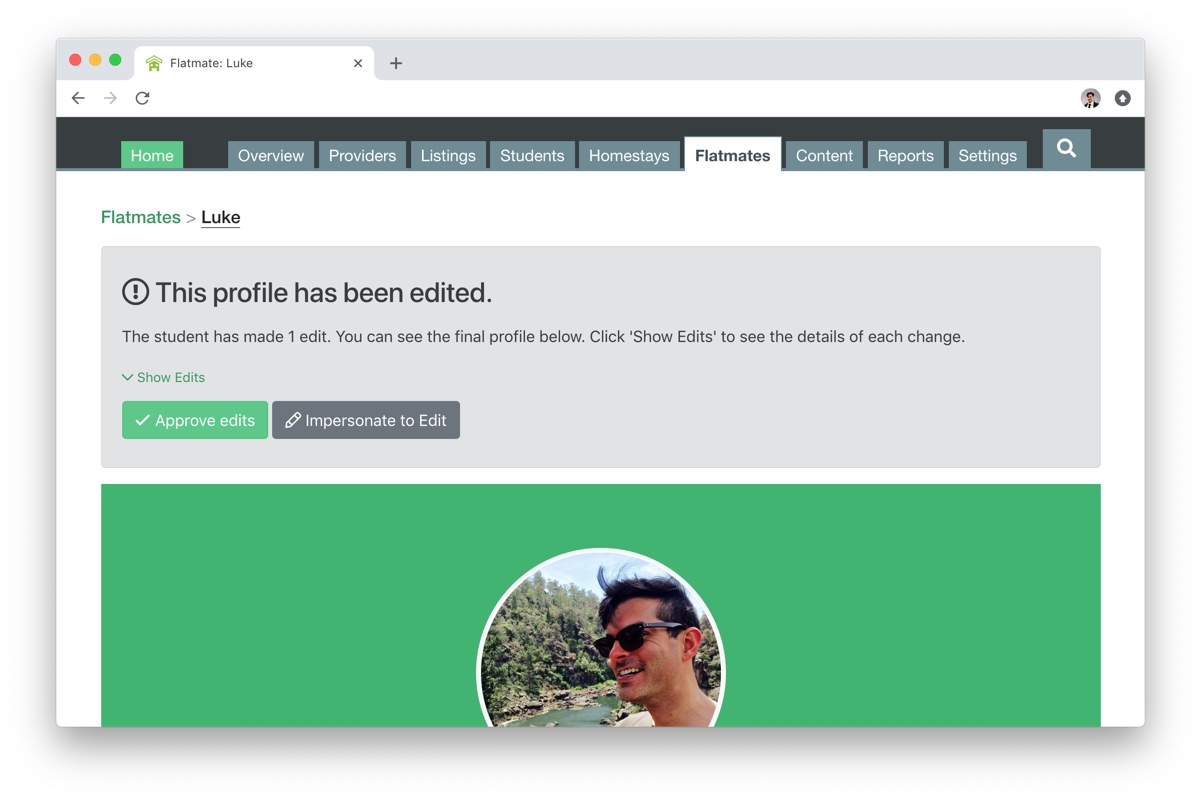 Admin approval is required for new flatmate profiles, allowing you to keep an eye on things. Students can update their profile quickly; you will only need to review changes to sensitive information, letting students tweak their profile easily and frequently without causing extra admin work. More on approvals...
Other admin features include search, filtering, reporting and data export. More on admin...