Admin approval is required for all new flatmate profiles, as well as for subsequent edits to profiles where the information changed is potentially problematic, i.e. the free text "About" field and the profile photo.
Because approval is only required when potentially problematic fields are edited, we save you the busy work of having to approve each little change that can't conceivably have any negative impact.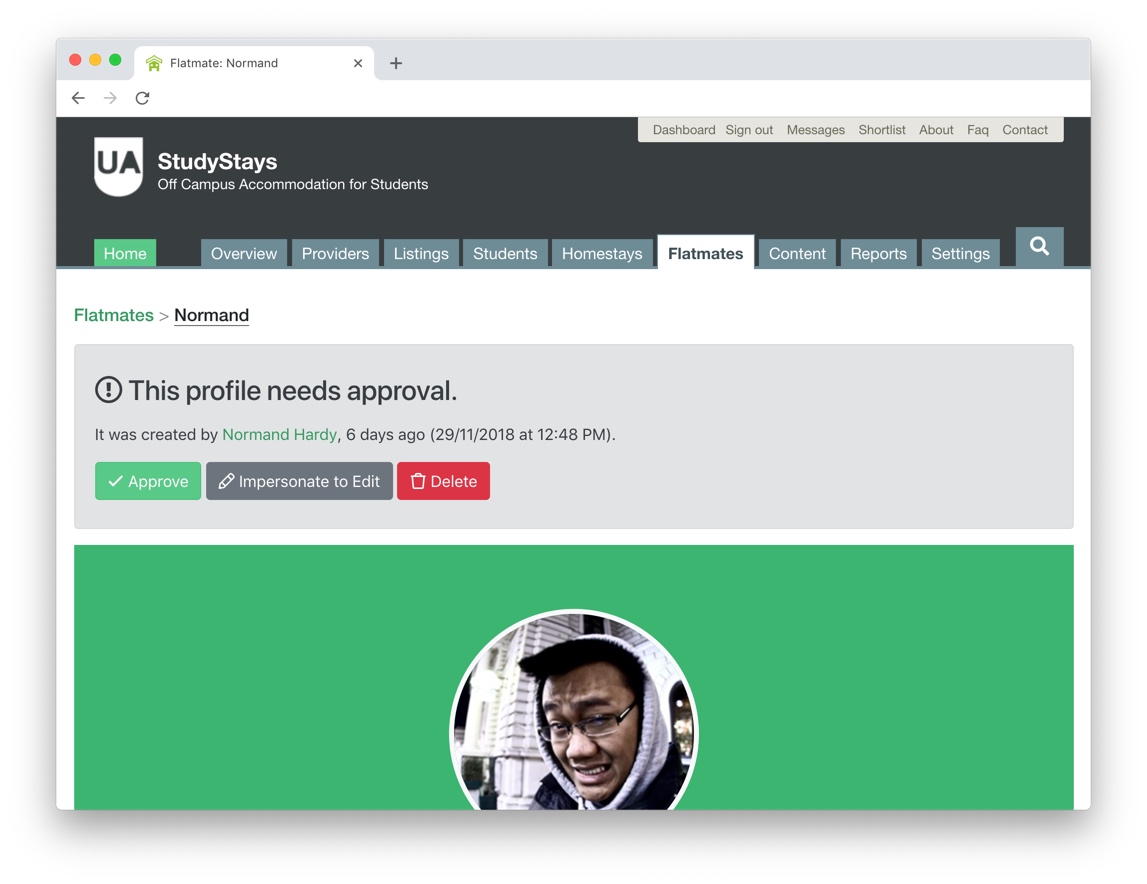 1
Clicking the 'Approve' button will also give you the option to notify the student by email that their account has been approved.
Students can edit their profile at any time.
A message is shown to students when their profile is awaiting review by an administrator. They can continue to use Flatmates, but other students will only see their approved profile.
Edits to the profile photo require administrator approval – they won't be visible to other students until approved.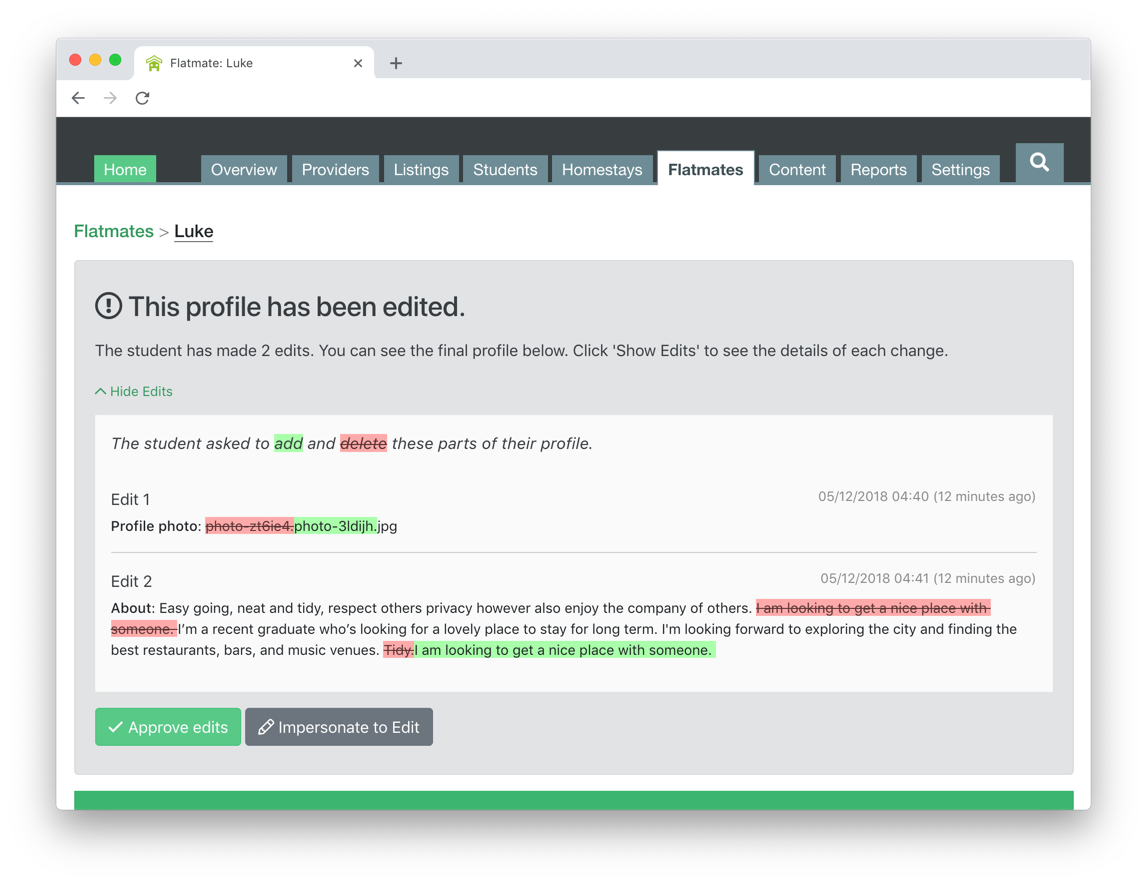 5
For an edited profile, you can see the exact details about what changed and when. In this example there have been two edits, one to the photo and one to the "About" text.