Flatmate profiles show a Contact form where students can reach out to potential flatmates.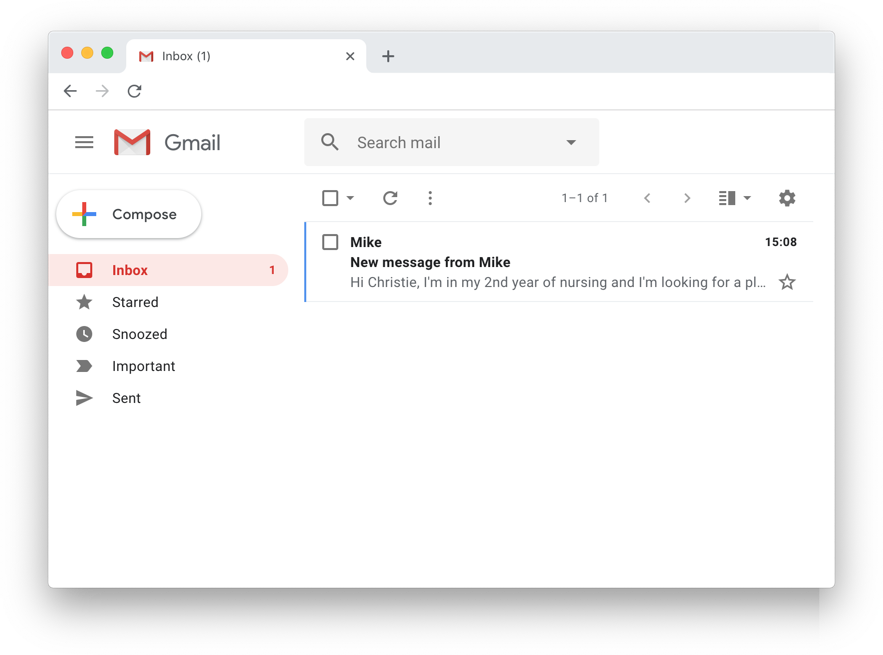 1
Flatmates are notified by email when they receive a new message.
Messages are sent from a special email address to protect students' privacy.
Students can reply directly to emails, or through your StudyStays website.
Each email clearly explains where it came from and why it was sent. It also has an Unsubscribe link which deactivates the the recipient's profile so they won't receive any more messages. This helps avoid spam complaints against the website and maintain a good reputation as an email sender.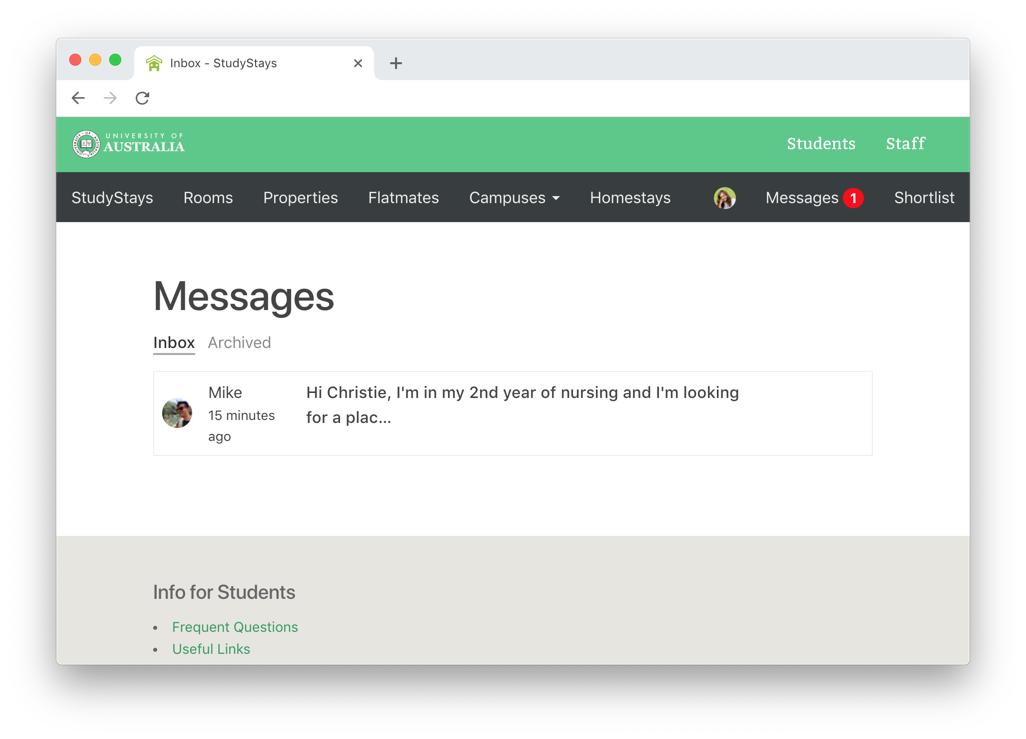 Messages can also be viewed through the website. New messages are highlighted at top right until they have been read.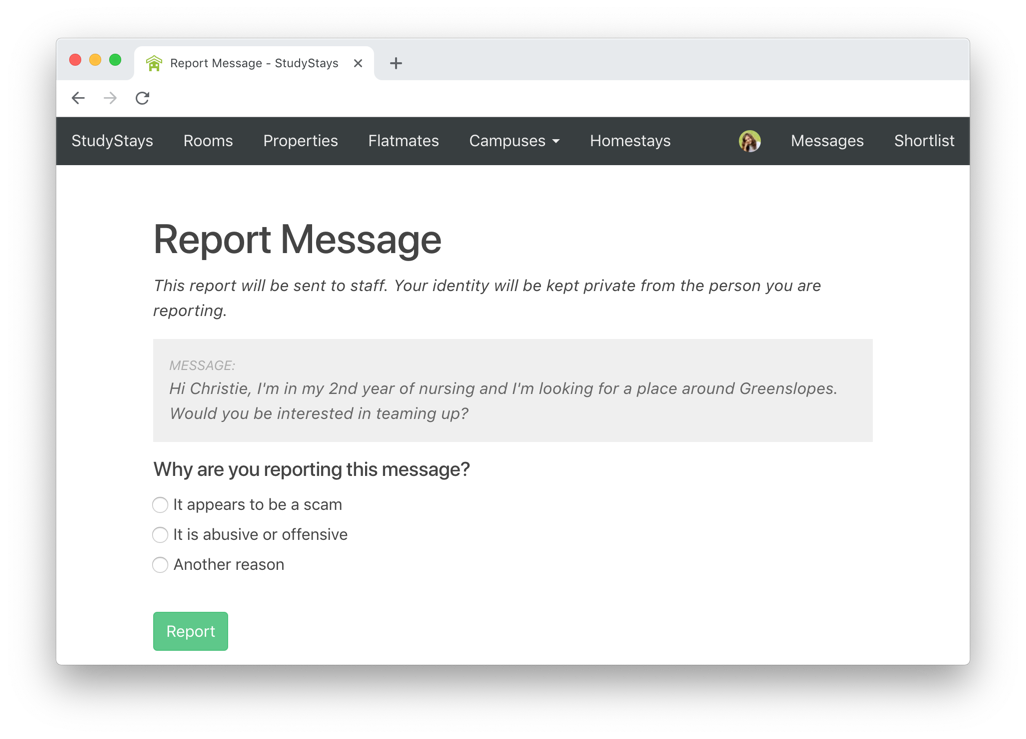 Students can easily report scams or abusive messages to admin. Marking a message as spam through their email inbox will also send a report to admin. This allows you to investigate and block problematic users so that they can't continue to cause trouble.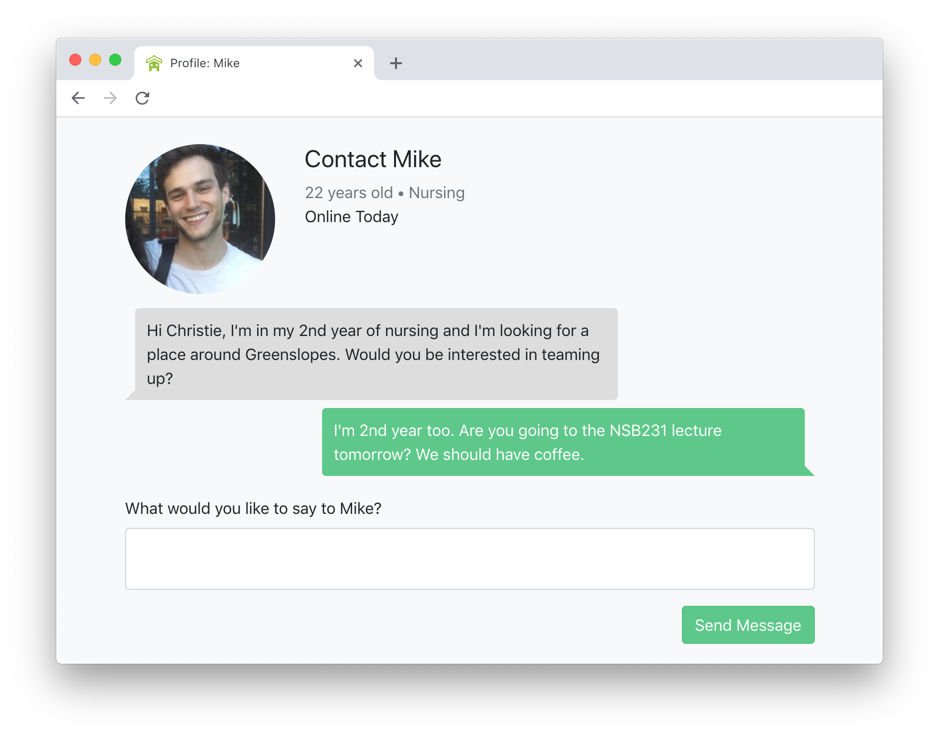 In addition to viewing messages through the Messages menu, you can also see them when you view a student's flatmate profile with whom you have communicated previously.