Students are automatically shown the best matches for their profile when they search. They can also perform custom searches for Rooms, Team-ups or Tenants.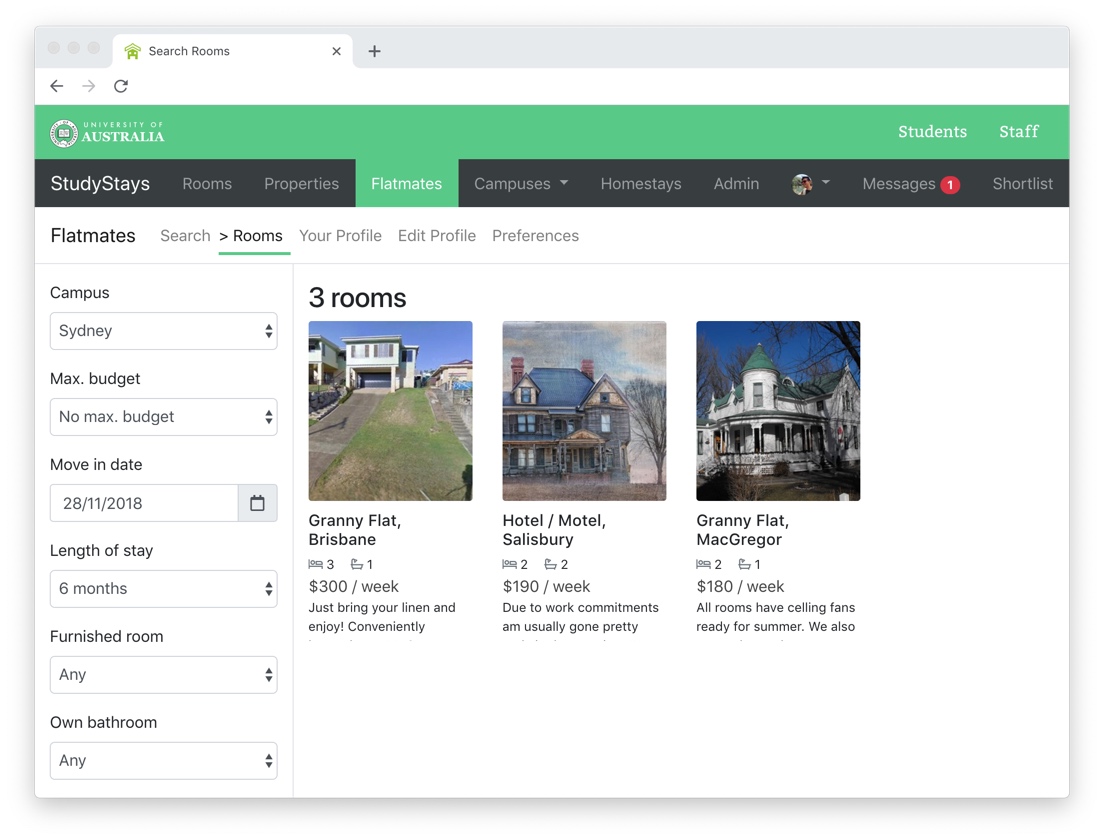 1
2
Custom search options are automatically set based on the flatmate's profile, but the student can adjust these.
Results update immediately when search options are changed.
Admin settings for search
In order for searches based on Internet, Parking, Smoking and Pets to work, you can map these search options to your listing categories. So you can keep your mappings synchronised with you listing categories, without needing to make a support request.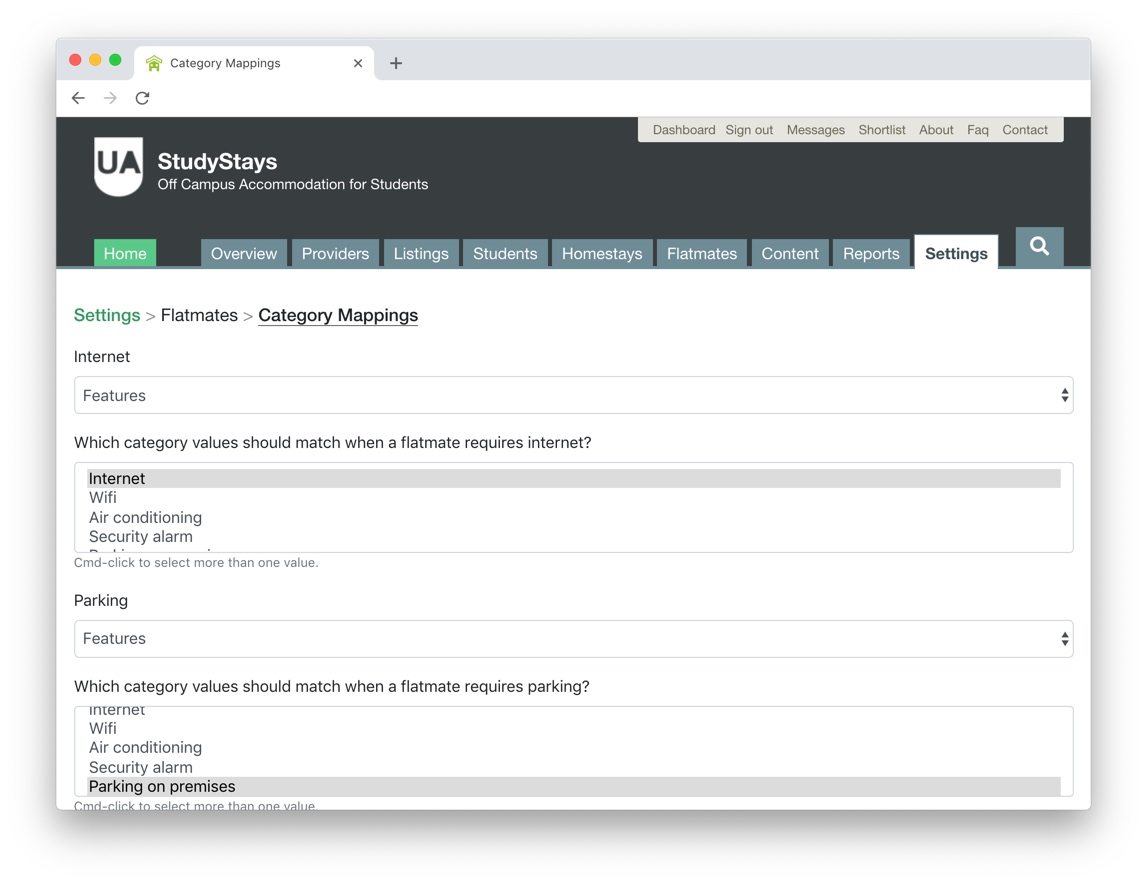 3
4
For each mapping, choose the category to which it relates.
Next, choose the category option or options which should be a positive match for this search option.