Editing a profile
Flatmate Profiles cater to students who are either looking for or offering accommodation. If they are looking for accommodation, they can indicate whether they're also interested in team-ups, a way to find friends to start a new share house together.
Students offering accommodation can link a listing to their profile. This makes use of the standard Rooms listing functionality from the main StudyStays website and so uses all the same customisations configured there, like listing categories and bond limits.
Preferred suburbs allows limiting the search to just the preferred suburbs. The suburb auto-completion function makes it easy to add as many suburbs as needed.
Options on the profile form determine the kind of matches the student is shown. Preferences are "Flexible" by default, and students can refine the preferences they care about. This makes it quick to get started, while still giving students control.
Viewing a profile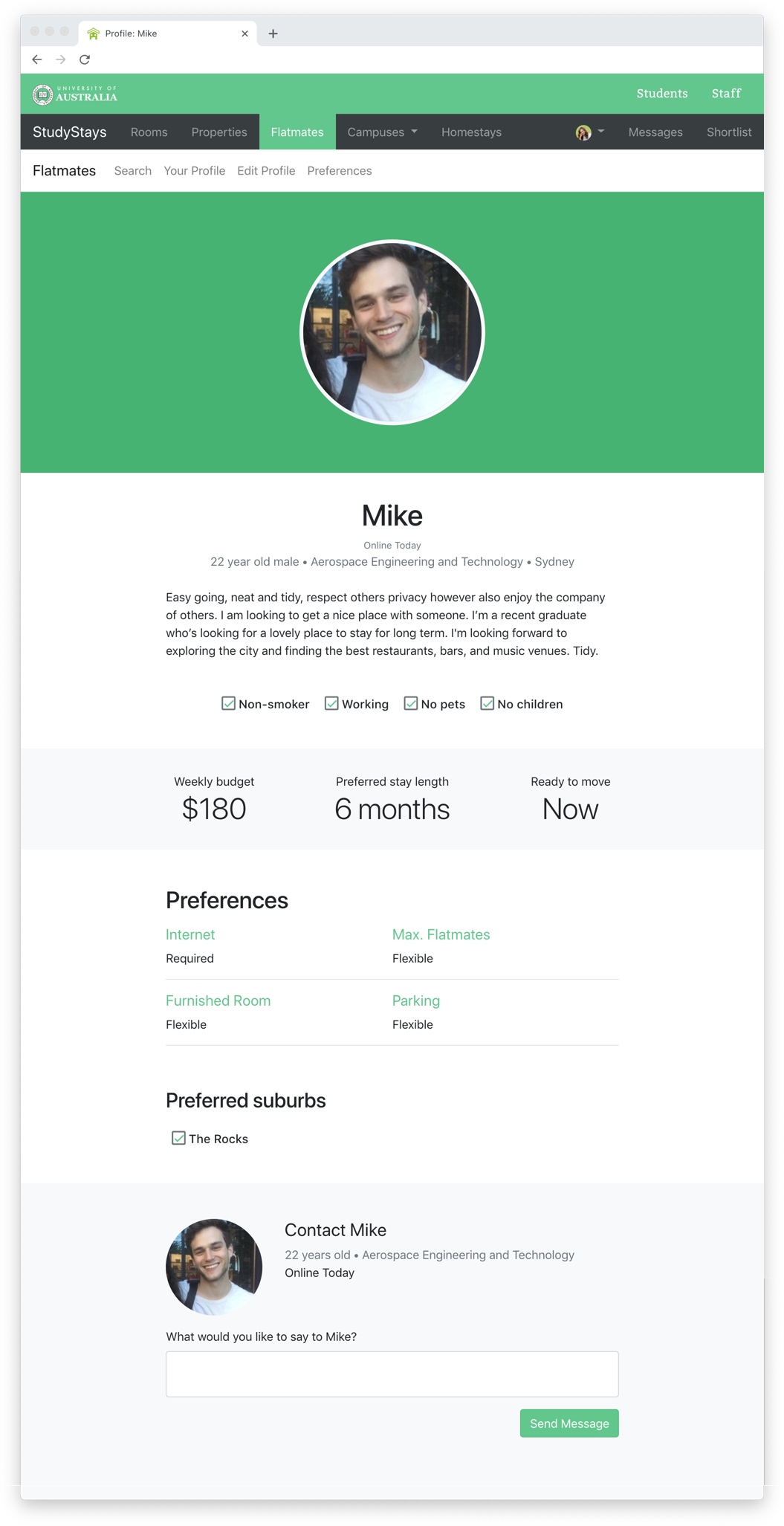 5
6
Profile photos require administrator approval. Students can update their photo at any time, but it won't be seen by other students until approved.
The contact section allows student to communicate with each other privately and securely. More on Messages...